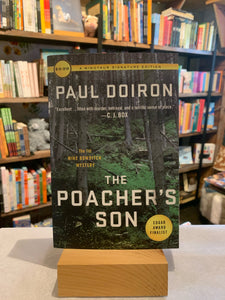 Game warden Mike Bowditch returns home one evening to find a cryptic message on his answering machine from his father, Jack, who he hasn't heard from in two years. The next morning Mike gets a call from the police: a beloved local cop has been killed and his father is their prime suspect.

Coming to terms with his haunted past and desperate for answers, Mike and a retired warden pilot journey deep into the Maine wilderness to clear his father's name and find out why Jack is on the run. But the only way for Mike to save his father is to find the real killer before the killer finds him.

Paperback. 352 pages.