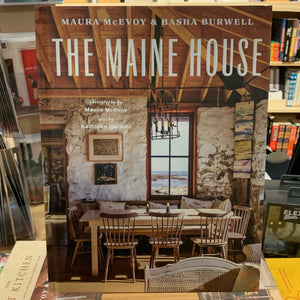 Explore the soul of Maine in some three dozen of its most original, authentic, and evocative houses.
For several years, acclaimed photographer Maura McEvoy and art director Basha Burwell traveled the length and breadth of Maine in search of houses that capture the state's singular character. These are not designer houses; they are homes created by the people who live in them, from artists to writers to fishermen, distinctive for their ingenuity, originality, and fierce individuality. Many are unchanged, inhabited by generations of the same family; some are ingenious conversions. As Kathleen Hackett observes in her eloquent text, these are homes that have a kind of visual wealth that money can't buy, homes that define the very spirit of Maine.
296 pages. Hardcover.