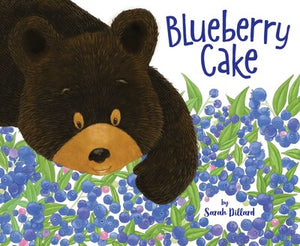 In the tradition of

 

Blueberries for Sal, author of

 

I Wish It Would Snow!

 

Sarah Dillard presents a witty and whimsical tale of a young bear who can't get enough of his favorite treat!

There's nothing Little Bear loves more than delicious, delectable blueberries. And one of the very best ways to eat blueberries is in Mama's sweet, scrumptious blueberry cake. But when Little Bear goes to pick berries so Mama can fix him a treat, he can't resist eating them all!
Can Little Bear figure out how to save some yummy blueberries, or will he once again come home empty-handed and never get any blueberry cake?
32 pages. Hardcover.

 Please note: Copies include signed bookplates.